Unruh Turner Burke & Frees ("UTBF") is pleased to announce that the law firm of Fronefield Crawford, Jr., LLC and its principal, Frone Crawford, will become "of counsel" to UTBF on May 1, 2015. The two firms will collaborate on various projects and client matters as part of their mutual commitment to providing exceptional legal services.
Frone Crawford has been an attorney in Chester County for almost 40 years, with a well-known practice that concentrates on real estate, land use and zoning, municipal, and environmental law.
According to Ross Unruh, chair of UTBF's land use and zoning practice, "Frone has built an impressive practice serving the needs of developers, builders, and municipal agencies." Frone has been a frequent instructor on zoning, subdivision and land use topics for various organizations, including The Pennsylvania Bar Institute's Environmental Law and Municipal Law Forums, Lorman Educational Services, The Brandywine Conservancy and The Pennsylvania Land Trust Association. "Frone's long-standing practice in Chester County is a great complement to the lawyers of Unruh Turner Burke & Frees and strengthens our already robust real estate, land use and zoning practices", said Unruh.
Headquartered in West Chester, PA, UTBF lawyers serve the needs of clients in all areas of real estate, zoning and land use, municipal and school law, corporate and business law, financing, complex litigation, and estate planning and administration.
Frone received his LL.B. degree from Yale Law School in 1968 and a LL.M. degree in Urban Legal Studies from George Washington University Law School in 1970. He graduated cum laude from Williams College with a B.A. degree in 1965.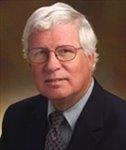 Share on Social Media