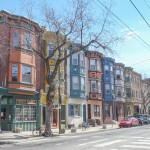 The White House has released a tool kit to help municipalities modernize zoning regulations related to housing. The tool kit suggests a number of potential starting points that a local government can use to encourage growth opportunities and affordable housing. Some suggestions include:
Streamlining the development process by permitting more forms of "by-right" development.
Considering a vacant property registration requirement and fee to encourage redevelopment of unused or ­­­­­­­­­­­­blighted properties.
Encouraging transit oriented developments to minimize off-street parking requirements.
Encouraging higher density/multifamily housing in transit zones, such as near transit nodes and city/town centers.
Allowing or relaxing accessory dwelling units for single family detached dwellings to facilitate intergenerational housing arrangements for young adults and seniors.
The tool kit can be found here. I can help your planning commission explore these suggestions in the context of your municipality's unique circumstances and assist with amending your zoning ordinances where appropriate.
Share on Social Media