By: Andrew D.H. Rau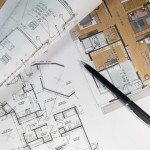 Zoning and land use practitioners have long looked to federal guidance interpreting the Fair Housing Act (FHA) in order to consider its interplay with state and local land use and zoning laws. Now, the U.S. Justice Department and the Department of Housing and Urban Development (HUD) have released an updated "Joint Statement" addressing the issues. The new Joint Statement, dated November 10, 2016, is the first major revision to similar guidance issued back in 1999.
The full document ( available at https://www.justice.gov/crt/page/file/909956/download ) addresses a range of issues in question and answer form, including group home matters, the viability of local health and safety regulations, and the impact of reasonable accommodation standards on local ordinances.
Some impetus for the new guidance comes from the rapid proliferation of "sober home" facilities nationwide. The Joint Statement says that while a "sober home" is not a defined legal term, "the Act treats persons with disabilities who reside in such homes no differently than persons with disabilities who reside in other types of group homes."
Congresswoman Lois Frankel of Florida, who pressed for the update, called it "necessary guidance" needed by communities "to help them keep neighborhoods safe and healthy and protect persons with disabilities." See http://frankel.house.gov/news/documentsingle.aspx?DocumentID=512 for Rep. Frankel's full statement.
However, as with the prior guidance, the Joint Statement calls for careful case-by-case evaluation as to the stickiest questions under the FHA. These include attempts at local "spacing" or "dispersal" requirements for group homes, which can often run afoul of the Act, as well as the neutrality requirements in imposing health and safety regulations. So while Rep. Frankel's statement calls the new Joint Statement a "breakthrough," any changes in local approach will likely be measured, cautious, and incremental.
We help local governments address the complexities of FHA issues. Contact me at arau@utbf.com for more information.
Share on Social Media