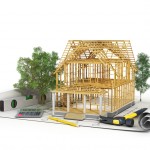 A recent matter that has captured the attention of homebuilders and homeowners alike is the decision by the Pennsylvania Attorney General's office ("AG") to enter into the realm of home defects.
Commonwealth of Pennsylvania v. The Cutler Group, Inc. d/b/a The David Cutler Group, ("Cutler"),1 is a case recently filed by the AG under Pennsylvania's Unfair Trade Practices and Consumer Protection Law ("Consumer Protection Law")2 By its own description, Cutler is "the largest privately held residential builder in the Delaware Valley." In filing suit, the AG seeks to hold Cutler accountable for an alleged pattern of using substandard construction practices, and for wilfully engaging in fraudulent and deceptive conduct in violation of the Consumer Protection Law. The AG is seeking to restrain Cutler's unlawful conduct by obtaining a permanent injunction, while also pursuing civil penalties and restitution for aggrieved homeowners.
Many believe the AG's actions are unprecedented, and the harbinger of new activism by the AG on behalf of homeowners. However, there have been isolated instances in the past where the AG has taken similar action. In Commonwealth of Pennsylvania v. Joseph J. Burns, 3 the AG's office used the Consumer Protection Law as the basis to pursue a home contractor who engaged in a widespread pattern of fraudulent and deceptive conduct that involved "using the incomplete status of projects to attempt to coerce consumers into making additional payments, and failing to complete contracts." In Burns, the AG also sought and obtained a permanent injunction along with restitution and civil penalties. In, Commonwealth of Pennsylvania v. Percudani et al.4 the AG again used the Consumer Protection Law to pursue several home construction companies for, among other things, a pattern of fraud and deception coupled with allegedly "shoddy and unworkmanlike construction." In Percudani, the AG sought a permanent injunction as well as restitution and civil penalties for in excess of one hundred aggrieved homeowners.
Taking a historic view, it would appear that every several years the AG identifies and chooses to pursue what it perceives to be a bad actor in the field of home construction. The large number of homeowners affected coupled with a pattern of fraud and egregious conduct exhibited by the offending home contractor seems to be the criteria used by the AG in deciding when to act. It is possible to view intermittent action by the AG as beneficial to reputable home contractors in two respects. First, any competitive advantage enjoyed by a disreputable contractor is eliminated, thereby benefiting reputable and conscientious contractors. Second, it prompts reputable contractors large and small to continue to examine and refine both their building practices and their interactions with the consuming public. The AG's action against Cutler can therefore be viewed as having both an immediate and ripple effect.
---
1Montgomery County Court of Common Pleas, Civil Action No. 16-23891.
273 P.S. §201 et seq.
3663 A. 2d 308 (1998)
4844 A.2d 35 (2004)
Share on Social Media