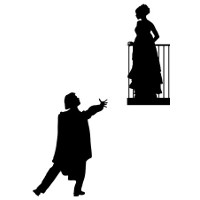 "What's in a name? That which we call a rose
By any other name would smell as sweet."

Romeo and Juliet (II, ii,1-2)
Author: Stephen P. Lagoy
While it may have worked with the Montagues, Juliet's soliloquy doesn't fit in the lexicon of Alternative Dispute Resolution. As an ADR Practitioner, I am surprised by the widespread misuse of terms describing the various approaches to alternative dispute resolution. For example, "arbitration" and "mediation" are often used interchangeably, even by experienced lawyers, when it is clear that they are two very different processes. I often hear people talk about "binding mediation", an oxymoron if ever there was one. So, Juliet, even though the objectives may be the same, the names ADR practitioners use to describe what they're doing refer to very different processes indeed.
Confusion about terms often heard in the ADR process was center stage in the recent opinion the Superior Court of Pennsylvania in the case of Armstrong World Industries, Inc. v. Travelers Indemnity Company. The case arose out of an environmental damage claim against Armstrong World Industries, Inc. ("Armstrong") and whether or not Travelers Indemnity Company ("Travelers") had a duty to defend. Armstrong filed a Complaint against Travelers in the Court of Common Pleas of Lancaster County. Travelers filed Preliminary Objections, seeking to dismiss the suit and to compel submission of the dispute to ADR, maintaining that the dispute was governed by a settlement agreement between the parties which contained a mandatory ADR provision. That provision stated as follows:
Alternative Dispute Resolution ("ADR") is the method for resolving disputed issues as provided in the agreement. ADR involves three basic stages: 1) good faith negotiation; 2) a proceeding concluding with a binding decision if litigation is not allowed and a non-binding decision if litigation is allowed (the " Proceeding"); and 3) an appellate process for the binding decision.
Travelers took the position that the dispute with Armstrong was governed by the forgoing procedure. The trial court disagreed and dismissed Travelers' Preliminary Objections.
Travelers then filed an interlocutory appeal from the dismissal of its Preliminary Objections. It was Travelers' position that its interlocutory appeal was permitted in this instance because the denial of its Preliminary Objections was, in essence, a denial of its application to compel arbitration, from which interlocutory appeals are permitted by statute. The Superior Court disagreed noting that "ADR is not synonymous with arbitration." The Court noted that "ADR can be defined as encompassing all legally permitted processes of dispute resolution other than litigation." The Court went on to hold that ADR provisions, like the one at issue in this case, are not to be treated the same way as provisions requiring statutory or common law arbitration. The Court concluded that, under Title 42 sections 7320(a) (1) and 7342(a), Travelers was not entitled to seek appellate review of the trial court's interlocutory order overruling its Preliminary Objections "… because the ADR provision here is not arbitration—even though it may contemplate arbitration at some juncture."
The moral of the story is that the language of ADR – – negotiation, mediation, non-binding arbitration, binding arbitration – – refers to very different processes even though they share a common objective, the non-litigated resolution of disputes. Disputants and their counsel should be mindful of those differences.
Share on Social Media