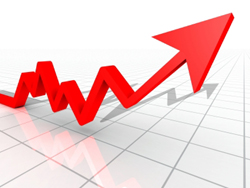 The National Association of Realtors is reporting that December's existing home sales rose 12.3 percent over November 2010, perhaps signifying a continuing trend toward a recovery of the real estate market. For the northeast specifically, the rise was 13.0 percent.The northeast sale numbers are still 5.4 percent below December 2009 but the median price was $237,300, which is only 1.4 percent below a year ago. You can see National Association of Realtors article here.
One local economist believes the housing market is definitely getting better and notes that investors are a large part of that trend. He reported that investors bought about 20 percent of the properties in December 2010 which is a large part of the recovery process. See the full article on the December housing trend here.
If you are a real estate investor or have questions about real estate investing, please contact contact us in our West Chester office at 610-692-1371.
Share on Social Media