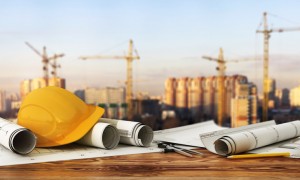 Pennsylvania's mechanic's lien law is set to undergo changes for projects valued in excess of $1.5 million. The changes seek to improve notices between participants on the job, particularly notices involving subcontractors and second tier material suppliers, and to help avoid the filing of liens.
Subcontractors and other second- and lower-tier contractors and material suppliers present unique problems for developers and general contractors. For example, a developer might pay its general contractor in full but the general contractor may not pay one or any of its subcontractors. The same situation could happen if a general contractor pays a subcontractor, who in turn does not pay its material suppliers or subcontractors. In these scenarios, the unpaid party can file a mechanic's lien against the property, which could result in the developer paying to defend against the claim or being forced to pay the claimant, resulting in double payment.
The changes only apply to projects valued at more than $1,500,000.00. For those projects, Pennsylvania is creating an internet based State Construction Notices Directory. The Directory will provide owners and subcontractors the opportunity to post Notices of Commencement, Notices of Furnishing, Notices of Completion, and Notices of Nonpayment for qualifying projects. Owners, contractors and subcontractors will have a single resource to help them identify existing projects, who is working on each project, when work starts and stops, and issues regarding nonpayment.
Owners have the option to, but need not, file a Notice of Commencement with the online directory (although doing so is to their benefit). If they choose to do so, Owners must post a copy of the Notice of Commencement at the job site. If a Notice of Commencement is filed, all subcontractors and sub-subcontractors must file a Notice of Furnishing within 45 days after they first perform work or supply materials to the job site. If a subcontractor or sub-subcontractor does not file a Notice of Furnishing, it forfeits its right to file a mechanic's lien claim. General contractors do not need to file a Notice of Furnishing to preserve their lien rights. These requirements are in addition to the currently existing notice requirements for filing mechanic's liens.
After completion of work on the project, owners may file a Notice of Completion. The filing of a Notice of Completion has no effect on the filing of a mechanic's lien. A subcontractor may then file a Notice of Nonpayment, which similarly does not have a legal effect on lien rights.
Notice of any filing on a project registered with the database must be sent by the database via email, telefax, or hard copy to all parties who have filed a notice for the same project. The online Notices Directory is now operational and can be found at: https://apps.pa.gov/scnd.
Share on Social Media