If you are over 70 1/2 and have an IRA you may have missed the change in the law that said that you don't have to take required mandatory minimum distributions this year. well, if you have taken your RMDs for this year and want to put them back, then there is some good news for you.
Click this link to see my brief new article on an important legal change about IRAs and RMDs (required minimum distributions) that might make a big difference to you.

Remember, that as the end of the year rolls around, to check your IRA, 401(k), and life insurance beneficiary designations to make sure that they are still current and that they match your planning. You will thank us if you find your ex spouse or the wrong beneficary listed.
David M. Frees III, Esquire
Are you over 70 1/2? Do you have an IRA?
Enhanced Estate planning might be better but
not much more expensive than a simple will.
Discover how you can protect your legacy and your
heirs from law suits, divorce and, death taxes.
For a Free report visit our blog at www.PaEstatePlanners.com
or click the images below.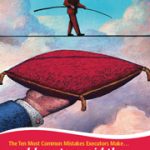 Share on Social Media