Many professions have their own technical language.  For an example, think about the last time you or a family member was hospitalized. Did anyone use expressions, drug names, or therapies that simply had no meaning to you? Were you ever confused?
Do you remember the words the doctor or nurses used that left your brow furrowed? What does it mean when the doctor says that you have a fracture of the metatarsal or what does abductor spasmodic dysphonia mean?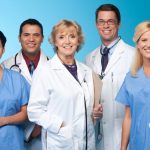 A Guide to Lawyer Language: Understanding Trusts to find out what many commonly used trust words really mean and how you can take advantage of that knowledge.
Share on Social Media