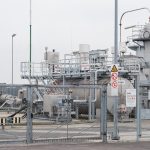 There have been a series of New York Times stories on Marcellus Shale and "fracking" and how gas drilling in the Marcellus Shale in Pennsylvania has polluted rivers or ground water.
But, many Pennsylvania regulators like Commissioner John Hanger of the Department of Environmental Protection does not think "fracking" is so bad. A testing done by the Pennsylvania American Water Co. Utility showed no pollution to Pennsylvania Rivers. Water quality in Pennsylvania rivers complies with federal and state standards.
We have done some investigating of our own and would like to share our Marcellus Shale Resource page with you. This site gives you some basics about what Marcellus Shale and "fracking" in Pennsylvania is all about and we have put together a list of some helpful and informative sites about this very recent and local topic to all of us in Pennsylvania and to those who own property on the Marcellus Shale in Pennsylvania.
Please subscribe to the blog or check back as we add more information as it becomes available.
What do you think about Marcellus Shale drilling in Pennsylvania?
Is this a safe, responsible natural gas development that will create tens of thousands of jobs and revitalize our economy powered in part on natural gas or is it a new unsafe way to drill for natural gas that will ultimately pollute Pennsylvania's waterways?
Let us know. Leave a comment below.
Also, if you or a family member has had an offer to purchase rights to your property, be sure to get good estate planning advice on the best ways to protect this valuable asset stream.
Click here to read blogs we have written on Marcellus Shale and Your Land and Estate Planning and Marcellus Shale
Please click here to read our ENTIRE  Pennsylvania Marcellus Shale Resource Page which is frequently updated with the latest news on Marcellus Shale.
Share on Social Media