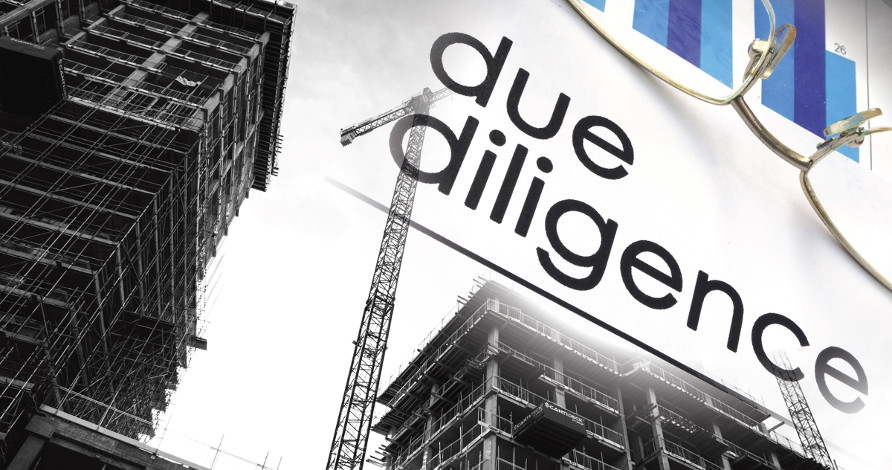 Whether you are an experienced real estate developer or considering your first investment property, it's important to know that there are legal implications in commercial real estate transactions that differ from residential property transactions. You'll want to ensure you have all the pertinent information you need to help guide decision-making and potentially mitigate risks.
Completing your due diligence in commercial real estate transactions ensures that you have adequately evaluated the relevant details of the property and the seller so that you can make an informed decision as to whether or not you are comfortable with the deal prior to the purchase.
Whether you're an experienced investor or new to the world of commercial real estate, there are specific steps you should take before signing a contract to purchase commercial property. In this blog post, we'll cover some of the broad basics for completing your commercial real estate transaction due diligence.
What is Due Diligence for Commercial Real Estate?
Due diligence in commercial real estate is the process where a prospective buyer gains a proper understanding of what they are paying for by conducting checks on all aspects of the property, the seller, financing, and other related information. Critical factors to consider might include inspections, property conditions, title, zoning restrictions, environmental reports, seller obligations, and more.
The steps involved in a thorough due diligence process can take anywhere from 30 to 60 days and may start before or after entering into a contract. If a buyer wants to conduct due diligence after executing the contract, they should build a due diligence contingency into the agreement. Comprehensive due diligence in real estate investment can be cumbersome and time-consuming. Consulting a knowledgeable commercial real estate attorney is recommended to effectively minimize risk and help investors make sound decisions.
Below we briefly touch on some essential areas to consider when contemplating a commercial real estate investment. This is not a comprehensive list of all the necessary steps in a due diligence investigation.
1. Gather Related Documents, Including Title Report and Property Inspection
The title will have information about the property, such as its current and previous owners and any outstanding mortgages. It will also include liens on the property, plus any easements or encumbrances attached to it.
You'll find the property's value assessment on its tax certificates, which will also shed light on past property tax payments.
Getting a property inspection from a licensed third-party inspection agency or professional is crucial to corroborate the particulars like boundary lines, surface waters, soil condition, lot size, building conditions, access roads, and more.
Other important documents to review may include property surveys, an accounting of any rent or other income, any expenses related to the property, permits, licenses, construction blueprints, environmental reports, or termite or radon studies, etc.
2. Understand Land Use and Zoning Requirements
A complete review of the municipality's land use and zoning requirements is necessary to ensure compliance with regulations and classifications. You will need to understand the codes and standards involved in the property, including how to comply with building codes if you plan to make changes. If you're buying undeveloped land, an extensive evaluation will be required.
If any problems arise or you plan to develop the property, you will need additional permits and business licenses. Do some research into how long those approvals might take.
3. Know the Seller
Learning all you can about the seller may save you from later regretting a decision to purchase. Knowing the seller's overall track record is beneficial. If the current owner has a bad reputation, misses loan payments, or has legal problems, it could seriously impact the value of the deal.
An experienced seller will anticipate requests for service contracts, tax returns, loan documentation, past litigation history, and anything else related to their integrity or how they've used the property.
Contact a Commercial Real Estate Lawyer in Chester County Today
This post covers a few basics but certainly does not allow for a detailed accounting of every consideration when performing commercial real estate due diligence.
No two real estate transactions are the same, but they all require considerable planning and investigation. The objective of due diligence in commercial real estate transactions is to gain a solid understanding of the deal and confidently conclude whether to move ahead with the deal, renegotiate, or back out.
Eliminate surprises after a property purchase by working with a law firm specializing in commercial real estate transactions to set yourself up for success. Contact the Real Estate Lawyers at Unruh Turner Burke & Frees to learn more about due diligence services for your next real estate transaction.
Share on Social Media