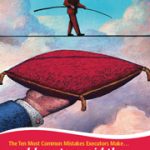 By: David M. Frees III, Esquire Unruh, Turner, Burke and Frees with Law Offices For Your Convenience in Phoenixville, Malvern and West Chester
It is an honor to have been named as an executor of an estate, or as a trustee of a trust. The person who created the will or trust obviously had a great deal of faith and confidence in you as a person, and in your ability to get things done, quickly, efficiently, cost effectively, and to keep the peace among often competing interests at a difficult time in their lives.
But most trustees and executors are surprised to discover that those jobs are difficult, time consuming, and carry a great deal of exposure to personal liability. Now I do not mean, that be agreeing to be an executor or trustee, that you automatically become liable for the debts of the deceased. You do not.
However, there are many ways in which executors and trustees are exposed to liability for their actions and you simply must understand them before agreeing to undertake the job. Once you get started, it might be too late.
Please view this short video before being sworn in as an executor, or before agreeing to act as a trustee.
Click here for our report for Pennsylvania executors: The Ten Most Common Mistakes That Executors Make and How To Avoid Them.
For access to our free executor and trustee information and a courtesy discount on any fee arrangement, be sure to mention that you read this blog post when you call.
David M. Frees III, Esquire has a 9.8 AVVO rating of superb. Click here to read more about David M. Frees III on AVVO.
Share on Social Media