Property Tax Appeals Can Lower Taxes of Over Valued Homes and
Commercial Real Estate.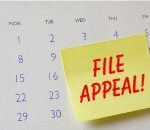 In this environment, many of our
clients in Delaware, Chester, and
Montgomery Counties believe that
their homes are now overvalued
for real estate tax purposes.
If you feel that you're being taxed on
a value that's simply too high
in today's market you might be
wondering if such a property tax
appeal is right for you and what the
pros and cons of such an appeal might be.
However, you probably don't want to pay someone to find out the answers
to those questions.  And you should know that……
…..Tax Appeal Deadlines Are Approaching
So Time Is Of The Essence.
For all of those reasons, my partner and I got together with
the partner who runs the section of the firm handling
property tax appeals – not just for big companies- but also
for individual homeowners.
And, we have made an arrangement with him to offer our
readers a free consultation.  That way, you can find out if the
appeal makes sense for you.
Our partner also assured us, that there is no fee to you,
unless you authorize him to pursue the appeal and, he
gets you a tax reduction.
So, if you think that you might benefit from a property tax appeal
and you want to get it done by a professional to maximize savings
without an up front fee, then read on.
We have created some resources for you and they are available
through:
In the alternative, if you already want the appointment or
consultation please call Donna, Denise, or Beth and Mention
this code: UTBF TAX APPEAL to get your free consultation.
So, again, if you're not a "do it yourselfer, " you might just
prefer to have a free consultation that Doug and I have arranged
for our clients and our readers who want to know if a property
tax appeal would help you.
Finally, there is no charge to chat with one of our advisers
about your appeal, and there is no fee unless the property tax
appeal is successful.
So for the free report and more information visit:
For an appointment to get things started at no cost to
you, just call 610-933-8069 and mention
UTBF TAX APPEAL
If you have any questions before or after visiting
www.PaPropertyTaxAppeal.com. then just call me,
Dave Frees, at 610-933-8069.
Share on Social Media