In just 20 Minutes You Can Have A Free Will Review and
Make Sure That Your Old Will, Trust, and Power of Attorney
Aren't Out of Date or Invalid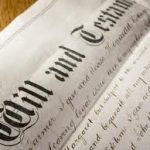 Unruh, Turner, Burke and Frees Offers Free Will Reviews This Fall
Have you been wondering if that old will, trust, or living will and power of attorney are still good?
Do they still work?
Are they out of date?
Have the legal changes of the last few years rendered any of them obsolete?
If you've been wondering, you can now put your mind at ease.  And to make it even better, you can get the answer for free and it only takes 20 minutes to find out.
Unruh, Turner, Burke and Frees is now offering a limited number of will reviews this fall.
30 have already been filled but another ten are still available to non-clients.  These will reviews are not contracted out to young lawyers; they are performed by David Frees and Douglas Kaune, partners of the Trust, Estates and Wealth Preservation Section of the firm.
Why would a firm and two very busy lawyers make this offer?
We want our clients to be sure that their documents are up to date.
We want you to have peace of mind.
And, many times when we review these documents they turn out to be fine.
In those cases, where some updates or changes are needed, you'll always get a flat fee quote for that work and there is never any fee unless you decide to make those changes or important updates.
There are a limited number of these dates for both clients of the firm and for those who aren't yet clients.
So, if you're interested in more information about registering for one of our will reviews, call for a review by David Frees of Doug Kaune.
Call 610-933-8069 and mention the FALL WILL REVIEWS OFFER to get one of the twenty-minute free spots.
You can also email Lisa at info@utbf.com or lsnyder@utbf.com
Share on Social Media