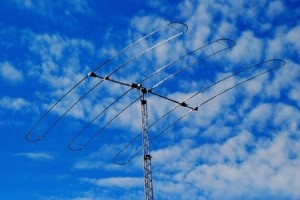 Amateur radio operators in the United States have a long history of helping their communities, especially in times of disaster or unrest. They are our neighbors and members of our community, but encouraged by proclamations that " you can put an antenna anywhere…" some enthusiasts seek to install not just an antenna, but a tower antenna of 100 feet or more in height. While this may not be as much of an issue in rural open areas, it is a cause for concern and frustration for municipalities and neighbors in higher density suburban settings. This concern is exacerbated by the potential for a tower antenna owner to later utilize Pennsylvania and federal colocation laws to convert the tower to a commercial use. The good news is that despite the proclamation, municipalities and neighbors have a foundation on which to oppose outsized and excessive antenna towers.
Ground zero for the amateur radio tower antenna siting issue is a federal regulation, which states, in pertinent part, that:
[e]xcept as otherwise provided herein, a station antenna structure may be erected at heights and dimensions sufficient to accommodate amateur service communications. (State and local regulation of a station antenna structure must not preclude amateur service communications. Rather, it must reasonably accommodate such communications and must constitute the minimum practicable regulation to accomplish the state or local authority's legitimate purpose. See PRB-1, 101 FCC 2d 952 (1985) for details.)
47 C.F.R. §97.15(b) (Oct. 1, 1999). The permissive language of this regulation, which requires "reasonable accommodation" was first subject to interpretation and clarification by the Federal Communications Commission nearly 30 years ago in an opinion and order captioned In the Matter of Federal Preemption of State and Local Regulations Pertaining to Amateur Radio Facilities – PRB-1, 101 F.C.C.2d 952, 1985 WL 260421 (F.C.C. 1985) ("PRB-1"). The focus of PRB-1 was to determine whether the FCC should preempt all local ordinances that inhibited effective amateur radio communications. The FCC, in interpreting the provisions of 47 C.F.R. §97.15, found that "… a limited preemption policy is warranted. State and local regulations that operate to preclude amateur communications in their communities are in direct conflict with federal objectives and must be preempted." PRB-1 at 959. The FCC went on to state that "…local regulations which involve placement, screening, or height of antennas based on health, safety, or aesthetic considerations must be crafted to reasonably accommodate amateur communications, and to represent the minimum practicable regulation to accomplish the local authority's legitimate purpose." Id. at 960.
Some amateur radio enthusiasts have viewed the 30 year old PRB-1 as empowering them to install any antenna, of any size, anywhere they wish and without regard for their municipality or neighbors. However, the FCC's limited preemption ruling does not grant an amateur radio operator the right to any installation he or she desires, but rather prohibits regulations that preclude amateur communications in the community, and requires regulations that reasonably accommodate amateur communications. None of the clear and unambiguous language of PRB-1 grants absolute authority to have any tower antenna desired, nor does it prohibit a municipality from regulating the height of amateur radio antennas within its boundaries.
Although some amateur radio enthusiasts have been successful in their effort to install oversized and excessive tower antenna, opponents of these proposed installations may be overlooking the FCC's steps into modernity with regard to the preservation of neighborhoods. In subsequent orders regarding PRB-1, the FCC made clear that the standards of reasonable accommodation and minimum practical regulation are sufficient for local authorities and that it believed that the "… effectiveness of these guidelines or standards can be gauged by the fact that a local zoning authority would recognize at the outset, when crafting zoning regulations, the potential impact that high antenna towers in heavily-populated urban or suburban locales could have and, thus would draft the regulations accordingly."
In further interpreting the meaning of "reasonable accommodation" the FCC has made clear that municipalities have a right to preserve livable neighborhoods and, in some cases, outright preclude certain tower antennas. These interpretations are critical to the limited preemption analysis because the United States Supreme Court has made clear that deference is to be given to this type of regulatory interpretation by the courts.
Although the FCC has clearly and unambiguously concluded that: "reasonable accommodation" of amateur radio antennas is not an absolute; municipalities may forbid the construction and installation of certain antennas; municipalities are empowered to preserve residential areas as livable neighborhoods as long as they accommodate antennas similar to that required for small dish antennas or those used for viewing television; its more recent interpretation of "reasonable accommodation" does not appear to have yet worked its way into regular use in analyzing and opposing amateur radio tower antenna cases. However, there are a few decisions that have utilized the FCC's interpretation in denying a proposed tower antenna.
Knowing the law and creating a record utilizing the FCC's interpretations and case law as a guide provides municipalities and neighbors with a basis to challenge and oppose tower antenna applications in suburban and/or densely populated neighborhoods, adding an arrow for their quiver in opposing outsized and excessive antenna towers.
Share on Social Media