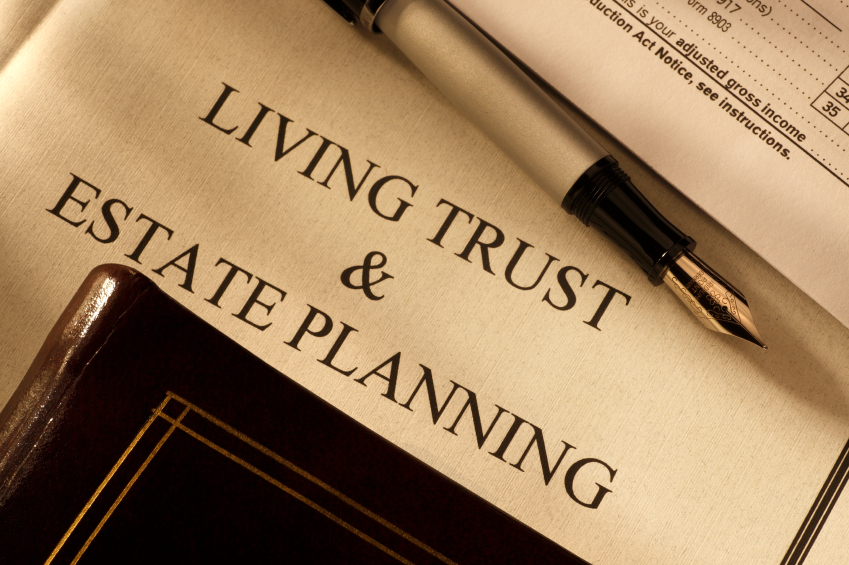 Has it been a while since you last completed or updated your will or trust?
Are you a Pennsylvania resident and would you like to get a complimentary review of your existing will, trust, living will, power of attorney and medical power of attorney?

There is no cost for this service and you have no obligation to hire the firm to make any changes or updates.
At Unruh, Turner, Burke and Frees we are providing a Free Will And Trust Review for existing clients and for non clients who are area residents near our offices in Malvern, Phoenixville and West Chester.
If you are one of our clients simply call 610-933-8069 before March 30th 2010 to be scheduled for this complimentary service and mention this code: FREEWILLREVIEW. That is just something that we do for our clients.
If you are not a current client, call today and if you are one of the first twenty-five to call, you can get one of the remaining twenty-five appointments scheduled for our two Will and Trust Review days in April and May. Just mention this code : NONCLIENTWILLREVIEW to get your free appointment.
Why would a law firm provide this service for free?
Well, that's a fair question. In the Trust, Estate, and Wealth Preservation Section of Unruh, Turner, Burke and Frees, all we do is estate and trust planning, elder law, and we help executors and trustees who have had a loved one die.
And, we have local offices in Phoenixville, Malvern, and West Chester that serve many local communities. David Frees, Chairman of the Trust and Estate Section has been serving local communities for over 25 years and his partner Doulas L. Kaune,  and our team of paralegals have been collectivly serving our local clients and families for over thirty years.
Our reputation is built on doing a great job and being well know for doing this work.
Many clients are in fact surprised that they can get estate planning work done by a firm that focuses on that work for less than some trust mills or general practice firms.
And, frankly, we think that many of our clients and others will need updates due to so many changes in the law and in their personal circumstances. So, when we do a will or trust review for free, many existing clients and new clients hire us or pass the word to friends and family memebers.
If you don't need any changes we'll tell you and you can rest easy, knowing that your plan is still good.
But, if you need changes, we are available to help and we always quote a fixed flat fee, in advance of any work you tell us to do for you or a family member.
If you don't like the fee, there is no obligation. But, we think that you will.
Still not sure if you need this complimentary review?
Here are the five questions that you need to think about:
1) Is your will or trust older than five years old?
2) Have your circumstances changed since you last updated your will or trust ?
Do you have new children or grandchildren?
Your heirs are now old enough that they don't need their inheritance in trust?
Are your assets worth much more or much less than they were when you did your planning?
3) Do you need to change your guardians for children, executors, or trustees?
4) Do you still need federal estate tax planning or can your documents be simplified? In the alternative, since the estate tax is set to drop back to a one million dollar exemption do you now need federal estate tax planning or a flexible disclaimer will or trust that works either way?
5) Was your will or trust prepared by a non lawyer or by a trust mill that has since been investigated by the attorney general for using lawyers that never saw the clients? These wills and trusts often look great and cost a great deal ($1,500 – $5,000) but are often too complex and not customized to your situation. These trusts can actually cost your heirs money but can often be reviked and/or repaired easily and can be replaced with amended trusts that actually do what you want and need without the extra costs and complexity of the older trusts.

After you review these questions if you feel that you want to take advantage of our complimentary will and trust review, call 610-933-8069 to get your spot before there are all booked.
If you're a client, mention Code: FreeWillReview and if you're not yet a client mention code: NonClientwillreview
Donna Brownback, Denise Fox and Beth McNulty are all available at 610-933-8069 to help get you one of the spots.
We look forward to seeing you and to reviewing your plan.
P.S. What will you get? When you call for an appointment, if you get one, you will also be sent an Estate Planning Questionnaire. In addition, clients will also receive a free report that helps them to choose executors and trustees. It is important to complete the questionnaire (as much as you can) and to bring it with you to your appointment. This will help the lawyers to make sure that your documents are coordinated with your assets (a common flaw in many plans) and that you have the right type of trusts or other techniques given your level of exposure to estate and inheritance taxes.
P.P.S. Want to get a child or grandchild to do their own will, trust, or estate planning? Learn more about our GOLD Client Plan.
If you do ever hire the firm, or if you're an existing client, you can upgrade at anytime to our gold plan for a small fee. Being a Gold client allows you to get an additional ten percent discount on your own planning, and you will receive two $250.00 gift certificates that you can give to friends or family members for their own planning. These can be used separately by two people or can be combined and used by one family member or friend even if that discounts their planning to zero. Please note, that Pennsylvania lawyers are ethically restricted when one client is paying for another client's legal fees. There must be full disclosure both on the gift certificate and at the time of the appointment, and that must be agreeable to the party.
P.P.P.S. What kind of lawyer will I get for free? Again, the free part is the will or trust review. And, you'll get the help of very experienced lawyers. If you need any work and hire the firm you'll get the same experienced lawyers. And, because we believe that our gift to the communities and people in the towns where we work, and our commitment to our clients is good for you and for us, (some of you might need revised or updated or new planning and might hire us) you'll get our most experienced lawyers who practice in the areas of trusts, estates, elder law, and asset protection. Your appointment will be with David M. Frees III, Esquire, (David Frees has AVVO's highest rating, he is a Superlawyer and has been the Top Trust and Estate Lawyer in Main Line Today Magazine), Douglas L. Kaune Esquire, (Douglas has focused his practice on trust and estate planning and he is Chairman of the Elderlaw Section of Unruh, Turner, Burke and Frees).
Share on Social Media