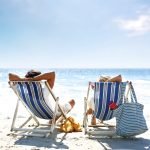 Getting The Most Out of The Remaining Days of Great Weather
Great Summer and Fall Actives For Our Friends and Clients
By: David Frees

We want our clients and friends to get the most out of life and out of the remaining days of summer and those first warm days of fall.
We do have some suggestions, but we'd love you to share your own ways for getting more fun out of the changing seasons. So, we hope that you'll share one or more by commenting below.
Now we know that your time is valuable, but we have a great gift for the reader who leaves the best suggestion – as selected by a vote of the whole staff of Unruh, Turner, Burke and Frees Trust and Estate Section.
But enough about the gifts we have for you.  What are the suggestions we have for the end of the summer?
1) Get to the shore for one or more of the many fall festivals designed to keep the day trippers coming to the beach later in the season. In the alternative, there are many festivals around here.
2) Visit one of the farmer's markets (Phoenixville and West Chester are two) before the winter and bake an apple pie, or an even easier fruit cobbler, or crumble (a pie without a crust but with great crumb toppings).  Be sure to whip some heavy cream with powdered sugar and vanilla. Pie and crumble recipes.
3) Take a class at a cool outdoor location like Terrain at Styers located on Route one near Brinton Lakes or get to a Phillies game. You can still get tickets at Stub Hub.
4) Eat brunch outside at Parc Bistro on Rittenhouse square.
5) Make great coffee or tea and read the paper outside on Sunday morning.
Dave Frees' own hot weather coffee recipe: If it's hot outside (it can be in September and October), make a pot of strong coffee and let it cool.  Pour it over ice, add some Hershey's Special Dark Chocolate sauce and stir.  If you're really being decadent, add sugar and top with real whipped cream.
6) Find a new restaurant with outdoor dining and eat there – soon. There are many in Chester, Bucks and Montgomery county.
7) Have a picnic in a park, or in your back yard.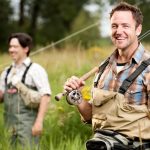 8) Set up a hammock or use the one you already have.
Ok!  Enough of ours.  How about a few of yours……  Leave a comment below and be entered to win a great end of summer prize.
Don't want to use technology?  Call us with a suggestion and give us permission to publish it and you're also entered to win. 610-933-8069.
Share on Social Media