Delaying Estate Planing For Law Changes?  Does That Make Sense?
DO You Delay Other Acts of Love and Responsibility?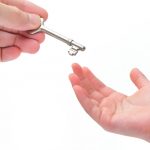 Well, you'd expect lawyers who make
a living advising affluent clients
on issues of estate planning to be biased.
They'll tell you to do it now.
Why wait?
Well, as it turns out, there are few good
reasons to delay and many great
reasons to get the job done now.
When done right, thoroughly, and with the right tools, estate planning
is, plain and simple, an act of love.  It really matters only if you want to
preserve your legacy and to make life better, and easier for those you leave
behind.
But I'm a trust and estate lawyer so you'd think that I would feek that way.
As it turns out, this reporter also thinks that way and review the issues
involved in effective estate planning and why delay makes no sense.
Click here for Delaying Estate Planning Is Never A Good Idea.
Want To Protect Your Spouse, Children and Grandchildren?
Call any time between April 15th and June 1st to get this
limited time Family Plan pricing.
For a limited time, now that tax season is over we will be offering
estate planning family programs.  You can get your own plan, a family
meeting (by phone or in person) and gift certificates for your heirs
to get their own estate planning done.
If you and one or more of your children and grandchildren live in
the state of Pennsylvania, this Family Plan Program might be
just what the estate planning "Doctor" ordered.
Want your spouse to stop worrying?  Want to protect your heirs
from divorce or lawsuits?
Want to mimimize taxes, trouble, and expenses if you die?
Want to make sure that your adult children do the same for your
grandchildren?
CALL 610-933-8069 and ask for David Frees to review your
estate planning and the terms of our Business Class, First Class
and Family Plan Estate Planning options
You can also email dfrees@utbf.com to request a free telephone
consultation or appointment to get one of the limited spots available
until June 1st.

Share on Social Media