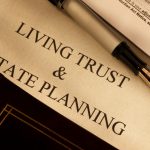 How To Avoid The Most Common Mistakes Trustees Make
Failing To Communicate Properly
by: Pennsylvania Attorney David M. Frees III
You have heard that communication is vital in marriage and communication is important with your children but communication is also critical in trust administration.
As a trustee to avoid unnecesary hostility from family and beneficiaries communicate with them. It is not only important to keep the beneficiaries informed it may also limit your liability and limit the ability to be sued.
Read this article about the mistake many trustees make of failing to communicate properly and how you can take advantage of of keeping the beneficiaries informed.
See all ten of our articles on How To Avoid The Most Common Mistakes Trustees Make:
Avoiding Trustee Mistakes No. 1:  Trustees Failing To Understand The Trust Language
Avoiding Trustee Mistakes No. 2: Trustees In Trouble  Making Early Distributions
Avoiding Trustee Mistakes No. 3: Trustees Failing To Follow The Prudent Investor Rule
Avoiding Trustee Mistakes No. 4: Trustees Failing To Follow The Uniform Trust Act
Avoiding Trustee Mistakes No. 5: Trustees Failing to Follow The Principle And Income Act
Avoiding Trustee Mistakes No. 6: Trustees Failing to Communicate Properly
Avoiding Trustee Mistakes No. 7:  Failing to Properly Reform, Amend, or Terminate
Avoiding Trustee Mistakes No. 8: Failing to File Tax Returns Or To Seek Professional Assistance
Avoiding Trustee Mistakes No. 9: Failing To Understand The Role Of Multiple Trustees
Avoiding Trustee Mistakes No. 10: Trustees Failing To Do The Job
Share on Social Media