Estate Planning Seems Hard, Costly, and
Time Consuming?
Can Estate Planning Be Any Easier?
Many recent polls have concluded that
fewer than half of all adult Americans (44%)
even have a will much less an estate plan that
coordinates wills and assets to achieve what
they really want.
And, many Americans responding to a recent
AOL online poll said that they were more
concerned about maintaining their weight
than in doing a will.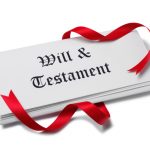 http://www.utbf.com/trust-estate
and
http://www.PaEstatePlanners.com
Watch, listen, and read what we write and produce
on a variety of topics and judge for yourself and
read what clients and other lawyers say about us
on rating services such as AVVO.com.
Want to read what other lawyers say about Dave?
AVVO Peer Comments* See notes below.
You can also see that David Frees has been a
"Top Lawyer" in the Main Line Today's rating
of Trust and Estate lawyers, and that he has been
a SuperLawyer for many years.
How much homework is required?
We have created, based on over 25 years
of client appointments and experience, a
document – sent to you before your appointment –
that will walk you through the most important things
that you need to think about.  After your appointment,
we'll review what  needs to be done and what you want
to do or what you want the lawyer to do for you.
If you're so experienced, then isn't this
very expensive too?
In the Trust, Estate, and Wealth Preservation
Section of the firm, this is what we do every day.
We invest hundreds of thousands of dollars
in software, training, and hiring of talented
people that make up the team that helps you.
Paralegals, an effective system and a focused
practice allows us to offer services that are
often very reasonable or appropriately expensive
depending on how advanced and sophisticated your
estate planning needs may be.
But, you're never surprised by a bill
because you get to select your specific planning
tools and you always know, before you commit
to any costs, exactly what the fees will be.
I hope that this helps you to move out
of the majority of Americans who have no
will or an old and defective estate plan and
into the elite group of families and individuals
that have estate planning that will accomplish your
specific goals.
For a copy of our copyrighted Enhanced
Estate Planning Questionnaire or
any of our consumer reports or Affluent
Family Series of Reports, call 610-933-8069
or email dfrees@utbf.com.
For more reports and information call
David Frees at 610-933-8069.
*Please note, that at least one person mentions
the word "expert" when referring to David as a
trust and estate lawyer.  However, while this
is not true in all states, Pennsylvania lawyers
may not refer to themselves as experts in any field.
David limits his practice to trusts and estates but
wants to inform you that their is no such thing
as a trust and estates "expert," in Pennsylvania.
Share on Social Media