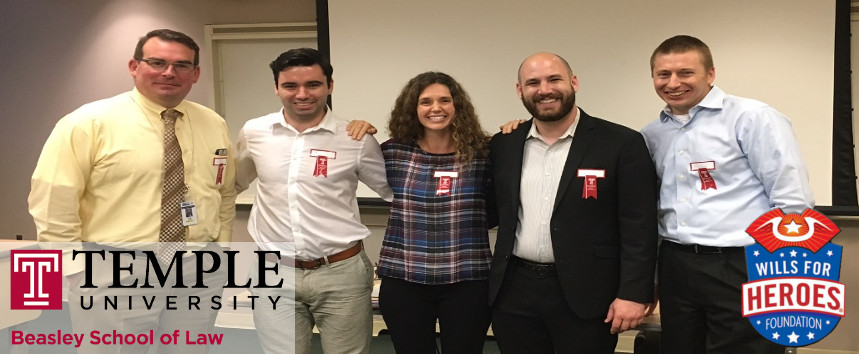 Shortly after the September 11, 2001 terrorist attacks Anthony Hayes emailed his local Fire Department to find out what lawyers could do to help. It became clear that estate planning services were in dire need for first responders.
Since then, Wills for Heroes programs in many states have provided more than 7,000 free estate planning documents for first responders. Attorneys and bar associations across the United States started implementing Wills for Heroes programs in their communities.
The Wills for Heroes Foundation now nationally helps connect volunteer attorneys with local first responders.
Last week at Temple Law School in Philadelphia one such Wills for Heroes events was held. Attorney, Whitney O'Reilly, from Unruh, Turner, Burke & Frees, P.C., who recently received her estate planning certificate and master's degree in taxation from Temple Law School worked alongside fellow attorneys and students to help get wills and power of attorney documents in place for a group of Philadelphia police officers.
These police officers work all hours of the day and night to make our homes, community and our nation a safer and better place to live. "This is the least we can do for them." Whitney O'Reilly
Share on Social Media