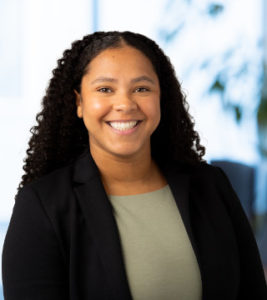 We are pleased to introduce Asha I. Steele, our newest associate at Unruh Turner Burke & Frees. Asha will be working with our litigation, transactional, municipal, and school law practice groups, providing support in Orphan's Court matters, commercial real estate and business transactions, municipal and zoning affairs, and general litigation.
Asha began as a summer associate with the firm in 2022. She holds a law degree from Villanova University Charles Widger School of Law. During her time at law school, Asha not only excelled academically but also gained practical experience. Her role as a Student Attorney at Villanova's Clinic for Asylum, Refugee, & Emigrant Services (CARES) allowed her to make a meaningful impact, and she further enriched her legal knowledge as a Teaching Assistant for Professor David Caudill and a Research Assistant for Professor Abel Rodriguez.
In addition to her academic and professional accomplishments, Asha also brings a diverse set of interests and experiences to our firm. From her internship with Comcast's Cable legal team to her undergraduate studies at Gordon College, where she graduated magna cum laude with a B.A. in Political Science, Pre-law, and earned academic all-conference recognition, Asha's well-rounded background enriches her perspective and allows her to tackle legal challenges with creativity and empathy.
Outside of the legal world, Asha finds joy in baking, and enjoys diving into Agatha Christie mysteries.
Share on Social Media