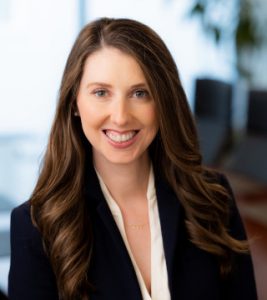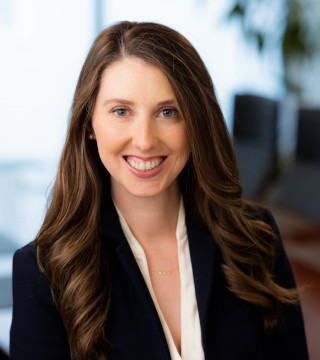 Unruh Turner Burke & Frees attorney Amanda Grant recently joined the Faces of Adoption® Fall Gala & Auction leadership committee. This event is one of Helpusadopt.org's largest fundraising events of the year. The 2023 event will be held on October 18, 2023, at the Overbrook Golf Club in Villanova, PA.
Amanda leads the firm's family law practice while also practicing creditor's rights and general litigation. She is an active volunteer, serving on several boards and associations throughout Chester County. She received the 2021 John McKenna Access to Justice Award and the Pennsylvania Bar Association's 2021 PBA Pro Bono Award. Additionally, Amanda has been named to the Best Lawyers in America: Ones to Watch™ list and has received the Daily Local News Top Lawyers Reader's Choice Award.
Helpusadopt.org is an equality-based organization that seeks to reduce the financial burden of adoption by awarding large, life-changing, problem-solving grants. The Fall Gala & Auction will include an open bar, passed hors d'oeuvres, food stations, and a silent auction. The event will be hosted by Jessica Kartalija from CBS Philadelphia.
Share on Social Media