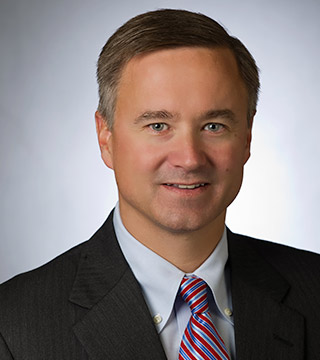 Unruh Turner Burke & Frees is pleased to announce that the Board of Supervisors for Valley Township unanimously appointed Andrew D.H. Rau and Unruh Turner Burke & Frees at its August 21, 2018 meeting to serve as its Solicitor. Valley Township is located in Western Chester County and utilizes a manager-board form of government.
"Andy's talent for providing real world solutions to the increasingly sophisticated challenges facing Pennsylvania municipalities today will greatly benefit Valley Township," commented William J. Burke, III, a member of the Firm's Executive Committee.
Rau has more than two decades of experience as lead solicitor and counsel for both municipal bodies and private clients. He has led state-wide educational programs addressing legal ethics, eminent domain, cable franchising and cellular tower regulation. Named a "Top Lawyer" by Main Line Today magazine, Andy has also been recognized as a leading attorney by Suburban Life magazine, received a preeminent "AV" rating from Martindale-Hubbell recognizing his superior legal ability as judged by his peers, and has been selected for inclusion in Super Lawyers on multiple occasions.
The Firm's Municipal and School Law Group has been a cornerstone of the Firm since it was founded in 1990. The Group has served as solicitor and provided legal counsel to townships, boroughs, municipal authorities, business improvement districts, zoning hearing boards and school districts throughout the region. "We pride ourselves on providing effective high quality legal services to our clients with integrity. This dedication has permitted us to enjoy longstanding relationships with municipal clients that in many cases predate the founding of the Firm" said Ross A. Unruh, founding partner.
Share on Social Media