On Wednesday, November 13, 2019, Unruh Turner Burke & Frees' newest associates, Amanda M.V. Grant and Daniel S. LePera, were sworn in as members of the Chester County Bar Association before the bench of the Court of Common Pleas of Chester County. Partners, John Fiorillo and Kristen Wetzel Ladd, sponsored and moved for Amanda and Dan's admission.
Amanda M.V. Grant is a 2011 graduate of the University of Pittsburgh School of Law. She received her undergraduate from Florida Gulf Coast University. Amanda is an associate in the Litigation department, focusing her practice on creditor's rights and bankruptcy, as well as litigation. Prior to joining the firm, Amanda practiced law in Florida where she represented institutional lenders, specializing in mortgage foreclosures. Amanda is recently married and a resident of Chester County.
Dan LePera graduated from Villanova University School of Law in 2014. He received his undergraduate from Pennsylvania State University. Dan is a an associate with the firm. His practice areas include municipal and public education law, as well as land use, zoning and real estate development. Prior to joining the firm, Dan worked as an Assistant City Solicitor for the City of Philadelphia Law Department in the Economic Development and Investments Unit. Dan is also a newlywed and a Chester County resident.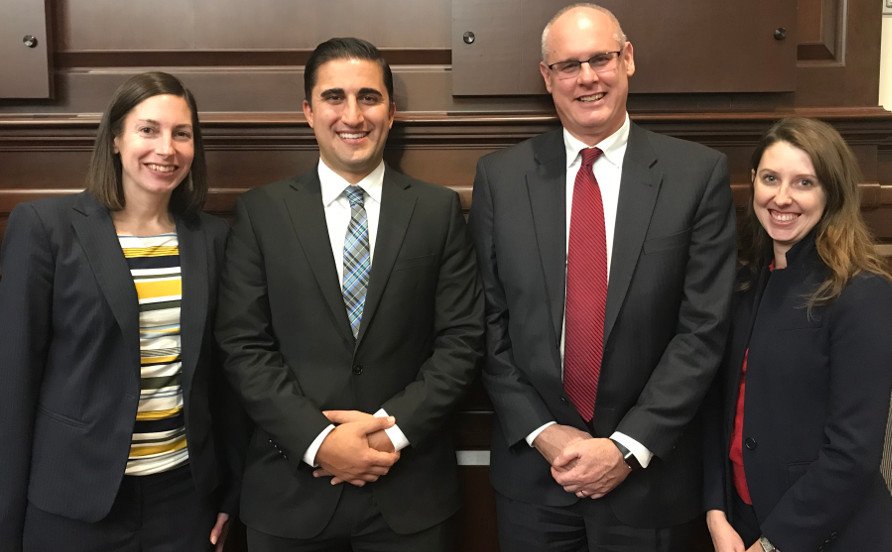 Share on Social Media