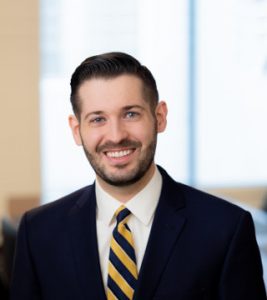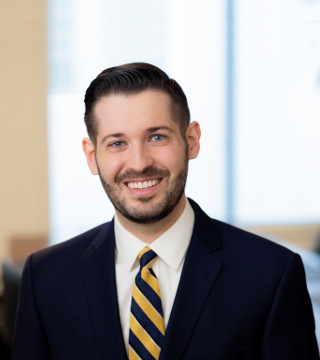 Unruh Turner Burke & Frees announced today that attorney Matthew N. Korenoski has been elected to the Board of Directors of Friends Association for Care and Protection of Children, a West Chester 501 (c)(3) providing programs and services that prevent homelessness and promote the independence of families with children.
According to Matt, "Financial security remains out of reach for many in today's world, and Friends focuses specifically on keeping families together and empowering them in times of crisis, which is critically important. It is an honor to join this organization, and I am humbled to have this opportunity to serve in support of their mission."
Matt will bring his unique skill set, perspectives, and extensive knowledge in Zoning and Land Use, Litigation, and Municipal and Law to the table as a Friends Association board member. As an associate at Unruh Turner Burke & Frees, Matt represents individuals, businesses, and government bodies (including townships, zoning hearing boards, and other local authorities) in matters involving real estate and commercial litigation, zoning and land use, appeals, contract disputes, consumer rights actions, eminent domain, and sewage and water issues. He has assisted in drafting ordinances that regulate certain emerging uses like medical marijuana, drones, and emotional support animals. Matt has argued on behalf of his clients in various court proceedings, including successful oral arguments before the Pennsylvania Commonwealth Court. He also has significant experience at all stages of litigation from pleadings to discovery, and through trial.
Matt has been selected for the prestigious 2023 Pennsylvania Super Lawyers Rising Stars list for Land Use/Zoning, earned recognition from Best Lawyers in America: Ones to Watch™ for 2023 for Land Use and Zoning Law and Municipal Law, was named a "Top Lawyer" in Municipal Law by Main Line Today since 2021, and received the Daily Local's Top Lawyers of Chester County Reader Choice Award since 2021.
Matt graduated cum laude from the University of Pittsburgh and Duquesne University School of Law. Read Matt Korenoski's bio to learn more.
About Friends Association
Founded in 1822 on Quaker principles recognizing the inherent value of everyone in our society, Friends Association promotes the independence of families with children by providing shelter, programs, and services that prevent and end homelessness in Chester County. Four Pillars of Service include preventing homelessness, providing emergency housing, partnering for stabilization, and promoting systematic change.
Share on Social Media