Unruh Turner Burke & Frees is honored to have fourteen attorneys named to Main Line Today's "2022 Top Lawyers" list. Each year Main Line Today publishes a list of "Top Lawyers" in the region. Attorneys are nominated by their peers and vetted through the magazine's editorial process. Main Line Today is a regional magazine focusing on the communities, traditions and lifestyles of Philadelphia's western suburbs.
UTBF Attorneys named to the "2022 Top Lawyers" list are:
The complete list of 2022 "Top Lawyers" can be found in the August edition of Main Line Today magazine.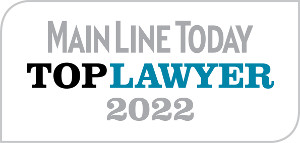 Share on Social Media