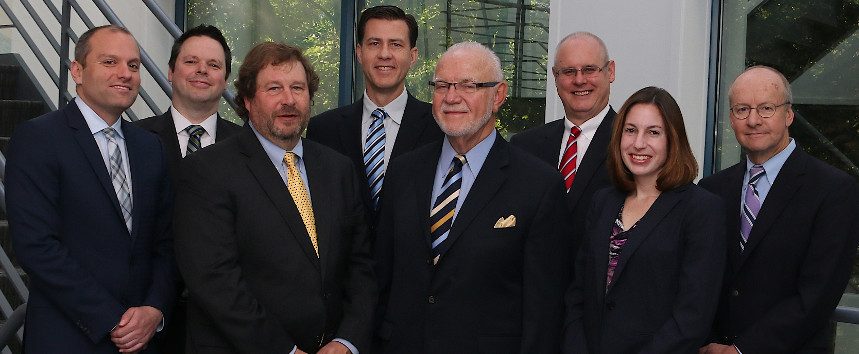 UNRUH TURNER BURKE & FREES is honored to have half the firm's attorneys named to Main Line Today's Top Lawyers list for 2017.
Litigation: Our litigation department concentrates on business disputes, construction claims, creditor's rights, employment and labor disputes, estate and orphans court litigation, mortgage foreclosures, real estate contract and title disputes, and shareholder disputes. Congratulations to our litigation attorneys recognized as Top Lawyers, John K. Fiorillo (named for the 2nd time), Christopher Turner, and James Dalton. Congratulations to Brian Boreman (named for the 7th time) for being recognized as a Top Lawyer in Employment Law, and Kristen Ladd as a Top Lawyer in Bankruptcy.
Real Estate: Whether you are buying, selling, leasing, developing or financing real estate, we are here to help you. Our real estate department is among the most highly respected in southeastern Pennsylvania. Congratulations to William J. Burke, III(named for the 9th time) as a Top Lawyer in Real Estate.
Elder Law: Attorneys from the firm's Elder Law section are consistently recognized by clients and peers for their creative estate planning and Medicaid asset protection planning. Congratulations to Douglas Kaune on being named to the Top Lawyers list for 2017.
Alternative Dispute Resolution: Parties turn to arbitration, mediation and other forms of alternative dispute resolution with increasing frequency to mitigate the expense, delay and uncertainty typically involved in litigation. Congratulations to Stephen Lagoy (named for the 5th time) for being recognized as Top Lawyer in ADR.
Our firm's experienced legal team applies a personal approach that puts clients' needs and desired outcome first. We focus on listening to what clients want, being accessible and responsive, and applying the expertise, knowledge and experienced judgment necessary to achieve the best possible outcome.
For the complete list, click here.
Share on Social Media